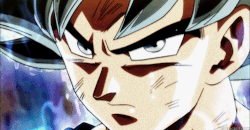 Tuesday, November
19
2019
12:00
==My Userboxes==
About Me

My name is ZeoSpark and I've been a fan of Mario since I will little. I mean definitely! You have my sisters who are fans of Hello Kitty and Tinkerbell but me, Mario is what I live for. In fact, I don't own any other systems that doesn't have anything to do with the red hero! Some of my favorite hobbies include watching anime, playing games, drawing, and doing rps.
Update: Due to the inactivity of other admins and/or bureaucrat, I have been assigned by Wikia staff as the new bureaucrat of this wiki. I'm glad to be one as I love Mario and have been editing here for over year already. If you have any questions, just ask away and I'll be glad to help.
I'm also a big fan of anime tv shows. I think my first anime show I watched was the original Pokemon series but I've grown to others such as Yu-Gi-Oh, DBZ, and Beyblade. However, my favorite anime series of all time is One Piece due to all of the unique Devil Fruits of the series. Luffy, the main protagonist of the series, is one of my favorite anime characters due to his reckless behavior and carefree attitude. Recently, I've also developed a fan of animal/human hyrids. As you can see, I am also a fan of Holo. Sure it may be a little odd for a guy like me to have an image of her on my page like this (or icons) but that's just who I am. Nothing wrong with a dude like me using girl avis. It just shows I'm a fan is all. BlazBlue has also earned by liking game/anime wise with Ragna and Makoto being my favorite characters and mains.
Favorites
Mario Characters
Mario - Of course Mario will be number one! Mario has been a favorite since my younger days. He will always be my hero!
Waluigi - Waluigi is another favorite of mine and I always play as him in video games he is present in (mainly the Mario Party and Mario Kart games). He's lean and mean and I like it! He's also a funny character especially when paired with Wario.
Anime Characters
Monkey D. Luffy - The main hero of One Piece. Luffy has a very goofy and carefree nature except when you mess with his friends. Luffy has always been a favorite of mine even placing higher than other infamous anime characters such as Goku, Naruto, and Ash Ketchum.
Holo - One of the main characters of Spice Wolf. Gonna act a bit out of character here but I absolutely love her personality. Reminds me of an old friend. She is indeed married in the series and has a child (who is pretty adorable) but she will always be my favorite. Even though she's a wolf and I'm more of a fox person, still helps she does resemble one and her character makes me adore her.
Trivia
As stated above, my favorite characters are Mario and Waluigi.

In the Mario Party series, I only play as Waluigi in the later games. In Mario Party and Mario Party 2, I play as Mario (as Waluigi isn't in those games).
I also main the two in the Mario Kart games alongside Toad (and now Yoshi).

My first Mario game I've played was Super Mario Bros.
My favorite Mario game is Super Mario World.
My favorite villain is Dimentio.
My most hated character is any of the babies (especially Baby Mario with all of his crying..)
My original name was LightingFlash named after my love for electricity. I changed to ZeoSpark as I feel the name suits me better.
I enjoy Mario Kart DS more than any of the Mario Kart games.
My favorite mini-game in the series is Picture Imperfect from Mario Party 3.
My favorite Mario Kart track is the Electrodome from Mario Kart 8.
My favorite ship (yep went there lol) is Yoshi and Birdo.

These two are another of my favorite characters as my oc is a Yoshi and his partner is a Birdo.

My top mains in Super Smash Bros. are Mario, Captain Falcon, and Wario.
Music
Gallery
MarioWiki Staff
Bureaucrats

•
Admins

Community content is available under
CC-BY-SA
unless otherwise noted.