About me
Hello
Hi! I'm a huge fan of Mario! I've known it since I was two and have been playing it since I was three! I try to contribute here daily. I'm a content moderator here and a bureaucrat on Mario Party Wiki.

Here are some of my favorite Mario games:

Super Mario World
Super Mario Maker 2
Super Mario Galaxy 2
Mario Kart 8 Deluxe
Super Mario Run
Super Mario Odyssey
Super Mario 64
Super Mario 3D World + Bowser's Fury

I don't play many Mario Sports games, but I do play lots of the other Mario series.

Category: Items in Super Mario Bros.: The Lost Levels

My favorite pages
My friends
Add links to your favorite pages on the wiki here!

Example: Mario Wiki
Favorite page #2
Favorite page #3

Add links to your friends' user pages!
My Top 3 Favorite Characters
My Top 3 Favorite Games
Add links to your top 3 favorite characters on the wiki here!
Add links to your top 3 favorite game pages!
Welcome to my Userpage!
[
Edit
]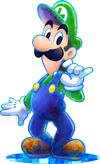 Shadow Dedede's Userboxes