If music bothers you, please pause to turn off
10pxe/P7KJeuu4Whg0

Welcome to my Userpage!
[
Edit
]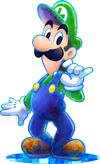 My Poll
Test Page
I officially made a template for testing ideas. You got an Idea? Test it here: Template:TestPage
Wiki Codes
I have some of the codes that can make the wiki look even better: Template:Wiki CSS Code
About Me
Favorites
Games
Pictures
Music
Fan
Sigs

Dreb607 Aye! Aera! Max Speed!!!
  02:17,4/26/2014 
Community content is available under
CC-BY-SA
unless otherwise noted.