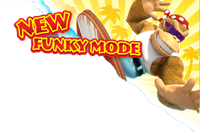 "Letsa make an edit!"
― JosephTheElite
Welcome!
You are currently reading a profile that has information concerning the user that said profile is under. That user happens to be me.
I've been an administrator on this wiki since January 17, 2014. Oh how time flies...
My Firsts
My Wikis
Hey, wanna know where else on Wikia I edit as an admin/bureaucrat? Well, now you know!
| Wikis | Description |
| --- | --- |
| Mario Wiki | You're, uh... you're sorta there right now. This wiki is definitely the wiki I've spent the longest time on. |
| Dokapon Wiki | Ever heard of the Dokapon series? No? Well, this is the wiki about that game franchise that nobody knows about! |
| Infinity Train Wiki | My newest wiki on this list... and also the smallest. You won't see me on this wiki often, but I do make sure to at least keep an eye on it. |
To Do List
My main goal right now is managing all the

images

on this wiki. This includes adding categories, uploading better versions of images, and deleting any unused images.
Many of the articles on the wiki have the stub category, so I'm trying to reduce that number.
Many Mario Party mini-games still need to be made, so I'm going to try and create one of these pages every once in a while.
Mario Minecraft Builds
I used to have a series of Blog Posts where I would make a Minecraft replica of different things in the Mario universe. It ran for 13 posts before I grew bored of making them. All of those creations can be found here: