Enjoy it.
Awards
Favorite Game
Super Mario Galaxy wins this one. It's too much fun and is one of the best Mario games ever to be made. However, I have pros and cons about this game.
Pros
1: This game has amazing soundtracks, it almost sounds like it's coming from a CD player and not the game.
2: It's super surprising that this game was made in 2007 and has the best graphics.
3: So many places to explore...
Cons
1: Once you completed everything in the game, it gets pretty boring.
2: The game is pretty easy though.
3: They released the sequel but the third version didn't come out yet.
Edit Userboxes
Userboxes
Quote
"Stay Cool, Everyone! There is no such thing as ugliness (:P)!"
― CoolKarim (2016)
Gallery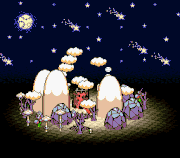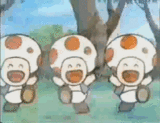 History or Trivia
The first page I edited was Black Hole.
This was the first wiki I joined and for some reason I got on the achievement leaderboard really fast.
I joined this wiki on April 2nd, 2016 (and you probably knew that because it said the date on the top of my user page).
This song you hear on my user page is the Super Smash Bros. Ultimate Main Theme, I instantly fell in love with this song when I first heard of it.
I have a lot of friends in this wiki, I know it says I only have a few friends in my user page but I have more friends from other wikis, including administrators and bureaucrats.
I am a big fan of Nintendo.
I became a rollback on February 17th, 2017.
I became a content mod on May 13th, 2017.
I became an admin on September 3rd, 2017.
My favorite game is Super Mario Galaxy.
My mains in Super Smash Bros are Mario and Mr. Game and Watch.
I have resigned from my position as administrator on April 26th, 2019.
I became a content mod again on May 13th, 2020.

Interestingly and coincidentally, that was three years after I obtained it the first time.