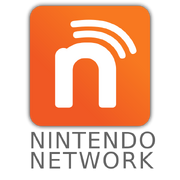 Nintendo Network is the successor of Nintendo Wi-Fi Connection, in the sense that both are online-based. Nintendo Network is for the Nintendo 3DS and the Wii U. The main features which will be added are personal accounts for the Wii U, digitally distributed packaged software, and paid downloadable content.
Nintendo Network Online Services
Wii U
Nintendo 3DS
User accounts
User Accounts
Universal Friend Codes
Social Network

Miiverse (sometime after Wii U launch)

Games

Online gameplay
Online rankings
Online communities

Communication

NFC
Videocalls
Cross Platform with Nintendo 3DS

Friends List
Notification Center
Swapnote (Nintendo Letter Box in PAL region)
Cross Platform with Wii U

Online Shop
Entertainment

e-Reader[1]
Netflix
Hulu Plus
Amazon Instant Video
YouTube

Nintendo Show 3D
Nintendo Video
Eurosport[2]
e-Reader
Netflix
Hulu Plus
Mario Games Using Nintendo Network
References
Community content is available under
CC-BY-SA
unless otherwise noted.