Kazuya Mishima is a major character from the Tekken series of fighting games. He has acted as both main protagonist and main antagonist multiple times, alternating roles between entries.
Kazuya is part of the Fighters Pass Vol. 2 as Challenger Pack 10. He was revealed on June 15, 2021, during E3 2021. His design is based on his appearance in Tekken 5 and Tekken 6, with an alternate costume based on his appearance in Tekken 7. Kazuya appeared as a playable character and was released on June 29, 2021.
Trivia
Kazuya is the second third party villain to be playable in Smash, the first is Sephiroth from Final Fantasy.

He is also the first villain to debut before a hero from the same franchise did.

Kazuya's appearance in Smash marks the second time he is playable in a 2D fighting game with the first being Street Fighter X Tekken.
Kazuya is the second Bandai Namco character in Smash, after Pac-Man.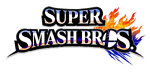 Playable Characters
Mario • Luigi • Peach • Daisy • Bowser • Bowser Jr. (Iggy Koopa, Larry Koopa, Morton Koopa Jr., Roy Koopa, Lemmy Koopa, Wendy O. Koopa, Ludwig von Koopa) • Rosalina and Luma • Dr. Mario • Wario • Yoshi • Donkey Kong • Diddy Kong • King K. Rool • Piranha Plant • Link • Zelda • Ganondorf • Sheik • Young Link • Toon Link • Samus • Ridley • Dark Samus • Zero Suit Samus • Kirby • Meta Knight • King Dedede • Fox • Falco • Wolf • Pikachu • Jigglypuff • Mewtwo • Pichu • Lucario • Pokémon Trainer (Squirtle, Ivysaur, Charizard) • Greninja • Incineroar • Captain Falcon • Ness • Lucas • Ice Climbers • Marth • Roy • Ike • Robin • Lucina • Corrin • Chrom • Byleth • Mr. Game & Watch • Pit • Dark Pit • Palutena • Olimar (Alph) • R.O.B. • Villager • Isabelle • Wii Fit Trainer • Little Mac • Mii (Mii Brawler, Mii Swordfighter, Mii Gunner) • Shulk • Pyra • Mythra • Inkling • Min Min • Snake • Sonic • Mega Man • Pac-Man • Ryu • Ken • Cloud • Sephiroth • Bayonetta • Simon • Richter • Joker • Hero • Banjo and Kazooie • Terry • Steve (Alex, Enderman, Zombie) • Kazuya Mishima
Non-playable Characters
Waluigi • Petey Piranha • Gooper Blooper • Metal Mario • Ashley
Stages
List of stages in Super Smash Bros. •

List of stages in Super Smash Bros. Melee

•

List of stages in Super Smash Bros. Brawl

•

List of stages in Super Smash Bros. for Nintendo 3DS

•

List of stages in Super Smash Bros. for Wii U

•

List of stages in Super Smash Bros. Ultimate
Items
Super Mushroom • Poison Mushroom • Green Shell • Red Shell • Hammer • Golden Hammer • Bumper • Bob-omb • Star Rod
Enemies and Hazards
Goomba • Mega Goomba • Koopa Troopa • Koopa Paratroopa • Bullet Bill • Banzai Bill
Final Smashes
Mario Finale • Negative Zone • Peach Blossom • Giga Bowser • Wario Man • Super Dragon • Kongo Beat •

Rocketbarrel Barrage

• Poltergust 5000 • Doctor Finale • Shadow Mario Paint
Games
Super Smash Bros. (1999, N64) • Super Smash Bros. Melee (2001, GameCube) • Super Smash Bros. Brawl (2008, Wii) Super Smash Bros. for Nintendo 3DS (2014, 3DS) • Super Smash Bros. for Wii U (2014, Wii U) • Super Smash Bros. Ultimate (2018, Switch)